ICCPRA International Philanthropy Community Activities Reach New Heights
— Successful Signing Ceremony of Cooperation between USJ and SRV Center
The University of San Jose (USJ) and the Shenzhen Rescue Volunteer Center (SRV Center) are pleased to announce the successful signing ceremony that took place on May 9, 2023. The event was conducted in a hybrid format, with participants joining through Tencent Meetings and on-site gatherings in Chengdu, Shenzhen and San Jose. Dr. Claude Wang, Founder and President of USJ, Dr. Bin Li, Vice President of USJ, Mr. Kevin Cheng, Vice President of USJ were in attendance.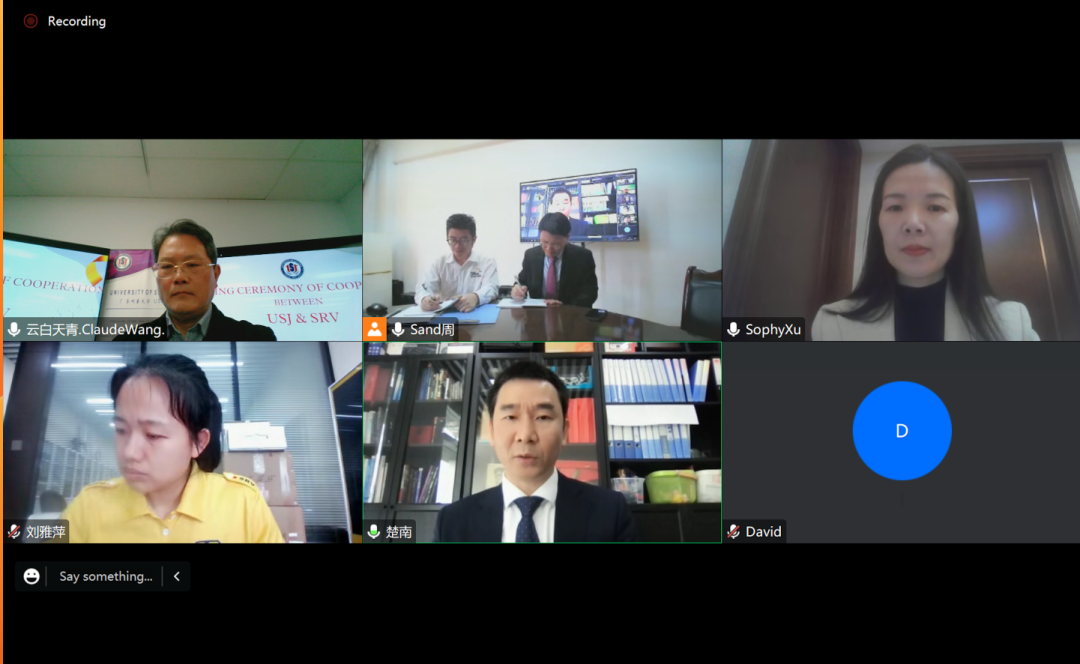 In Chengdu, the event was graced by the presence of Peng Wang, General Manager of Chengdu Gocean Education Group. In Shenzhen, Nan Chu, CEO of SRV Center, Shaofang Xu, Vice President of SRV Center participated in the ceremony.
Dr. Bin Li presided over the meeting, with Dr. Claude Wang and Nan Chu delivering speeches that highlighted the significance of the partnership. USJ recently inaugurated the ICCPRA school of USJ in San Jose, while SRV Center established the Social Philanthropy Organization Center in Shenzhen. The collaboration between these two esteemed organizations aims to propel the development of community first aid in China and USA, foster international talent development, and create an international cooperation platform for first aid initiatives.

The partnership signifies a shared commitment to enhancing emergency response capabilities, promoting public safety, and cultivating a globally-oriented talent pool. By leveraging the expertise and resources of both institutions, this collaboration is poised to make substantial contributions to the field of first aid and emergency management.